Ink Art Memo Board – Forgetful? Unleash your creative side as we guide you through inking these stunning memo boards. Choose your frame, ink colors, and embellishments. Dry erase marker included!
Ink Art Jewelry – Be creative and design your own unique and adjustable necklace, key chain, or "hook-up". Choose from a variety of shapes, ink colors, and charms. *Can also be tailored for awareness causes such as Breast Cancer in October. Ribbon charms are available*
Relief Ink Art – Design your own marbled ink art background and choose from an assortment of pictures and embellishments to fashion beautiful relief art.
Ink Art Memo Board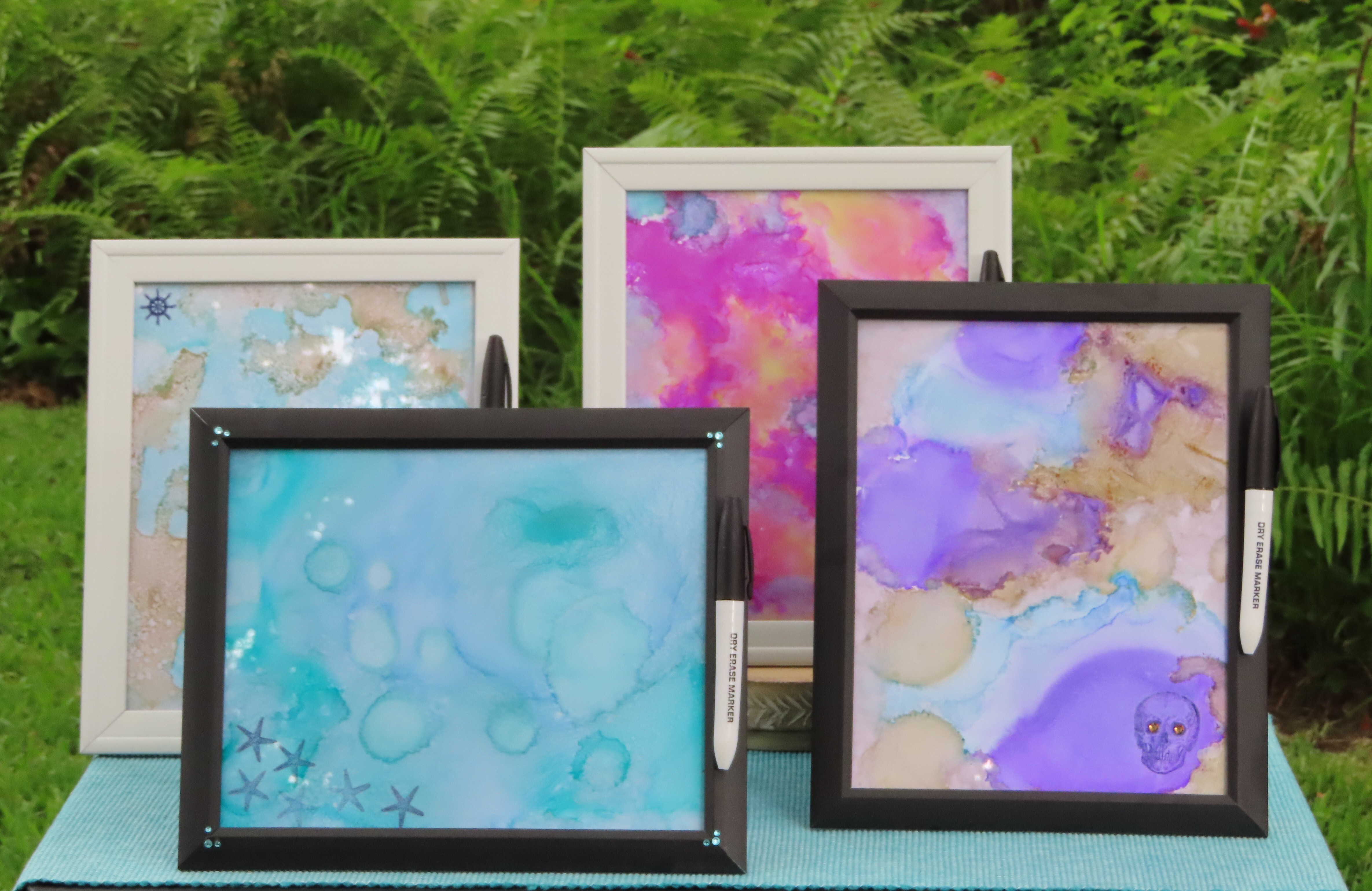 Ink Art Jewelry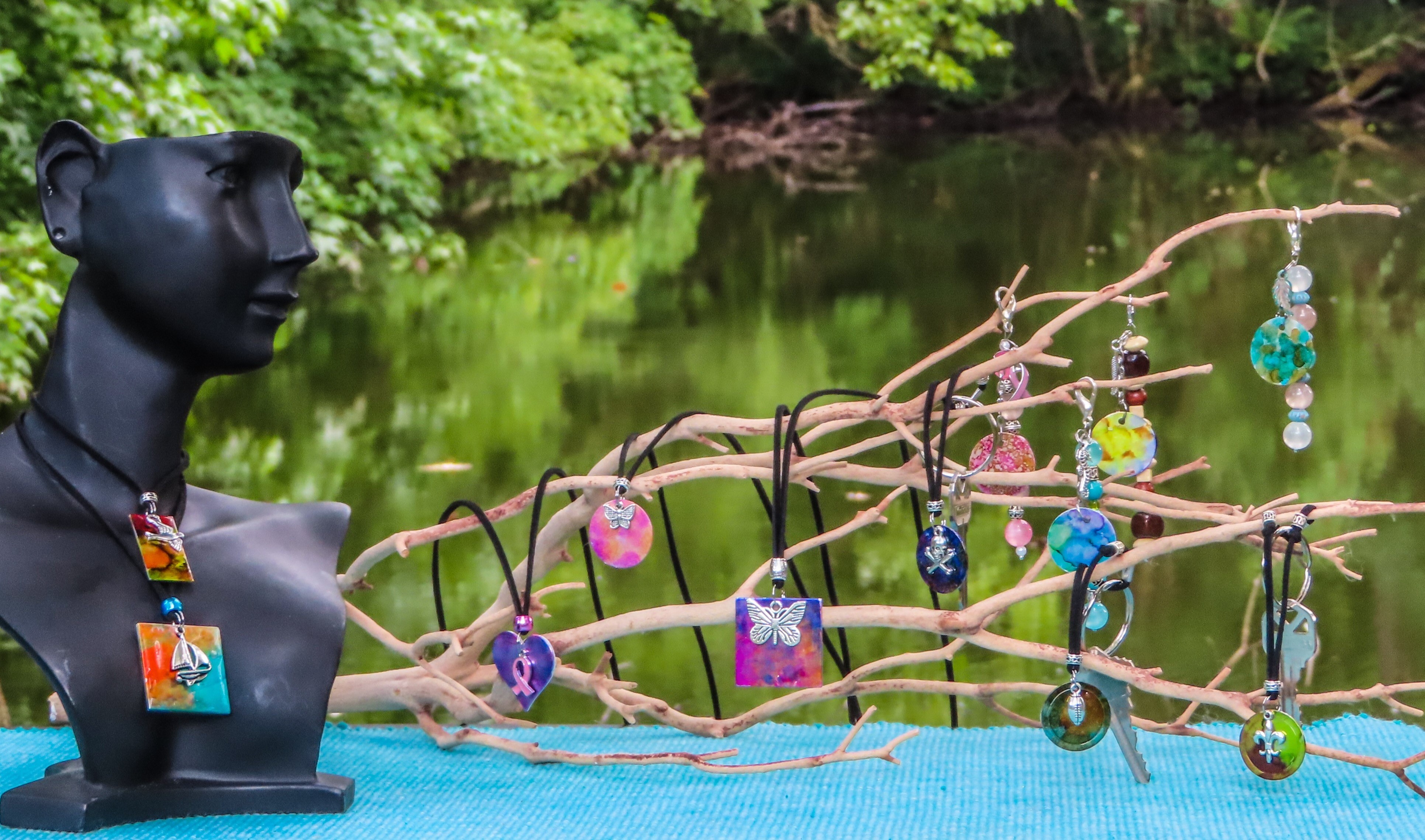 Relief Ink Art