Race Cars To Go – Fun Fotos To Go
We'll bring the race to your place! There are three different sizes with Micro, Mini and XL.
Experience all of the thrills, chills and excitement of stock car racing, going at a scaled speed of 200 mph!
Our giant banked curve track puts 6 slotless, remote control cars in the hands of your guests. There are over 9 different track orientations available!
There are dramatic passing attempts, glorious crashes and adrenaline pumping excitement as drivers compete to in a 15 lap race to the checkered flag. Winners of each heat get a checkered flag as a souvenir and it becomes a walking advertisement for your event. Helping to draw even more spectators. Best of all – it's just as addicting to watch as it is to race!
Each event includes full set up, simple technical needs (power and a couple of tables – and a tent or covered area if outdoors), 6 driving stations with steering wheels, throttle and car numbers, lap counter, ability to customize electronic signage, back ups of everything that could go down during the event and a staff of friendly, fun, and knowledgeable people.
It's non-stop action, high speed spin-outs, spectacular crashes, and all of the bumping and rubbing of real stock car racing.
We can service 100-120 people per hour at this attraction and students will line up to play again and again. We can play even more if you're at a major, high traffic, event by making the races 10 laps instead of 15.
Micro Slot Car Racing
Big time fun in a small package. Our Micro Slot Car Racing brings all the fun of racing to your event at a skill level that pleases everyone.
These are the size cars we all played with as kids. HO Scale, 1:64 Scale, Hot Whe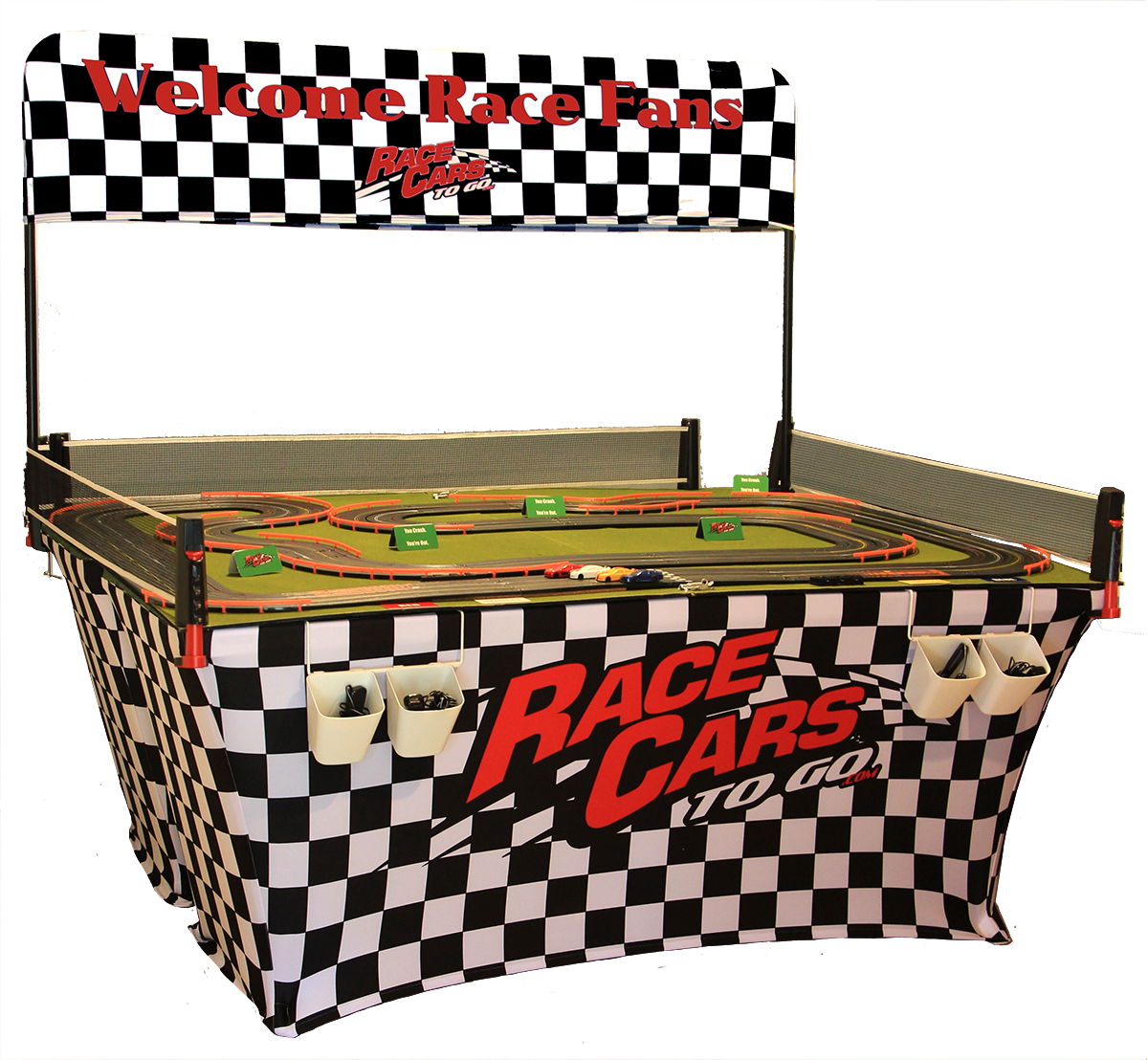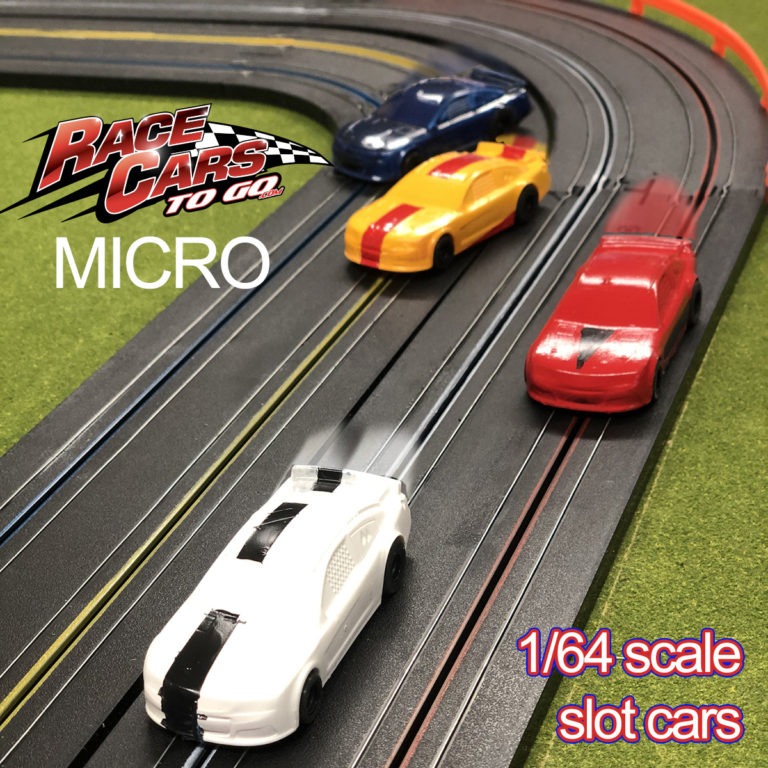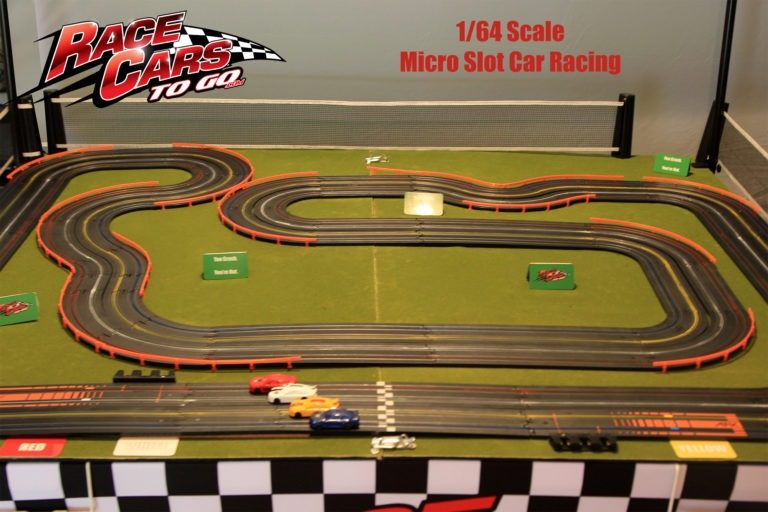 els size, whatever you want to call them, they're fun, they're fast and they're easy to host.
Each car is color coordinated to a slot, and the slot is marked all around the track, making it easy to recover if a racer flips off the track. Or you can play where "You crash, you're out!", making it a much more skill based race.