Acrobatrix is a two person comedy circus spectacular-quirky contortionist plus charismatic juggler equals a show that will bring the house down. Surprises and thrills delight the audience with over the top feats of strength, agility and absurdity. Leah and Etienne are the perfect couple but there are only two things that can ruin this relationship. He's one and she's the other.
Acrobatrix have received standing ovations around the world performing at festivals, theatres, cabarets, cruise ships and colleges and universities nationwide.
The Acrobatrix show can be performed on stage or outdoors and is an enjoyable experience for young and old alike. The show is always high energy, memorable and unique. A guaranteed crowd pleaser!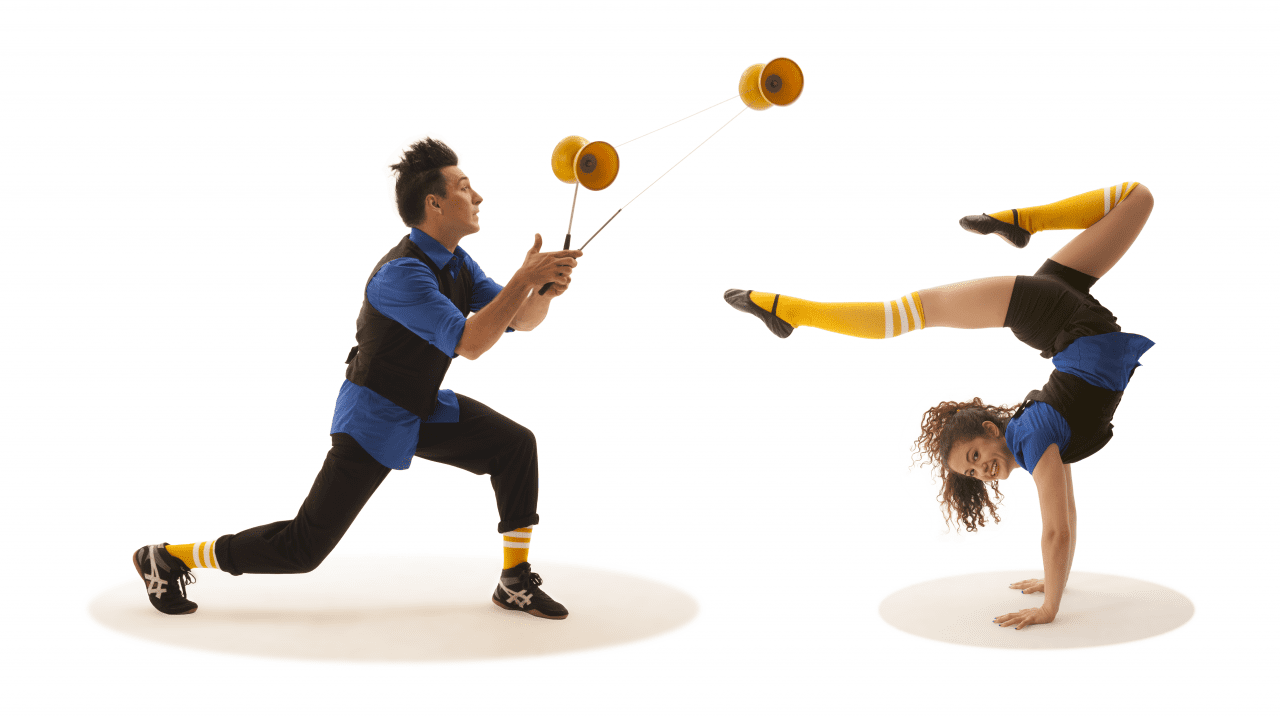 Check out our Stage Show video
Check out our Roving Show video